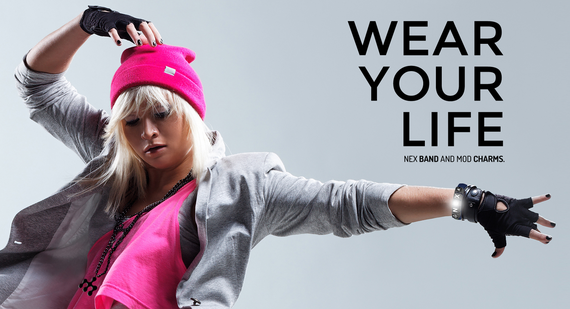 Disney, Mattel, Xbox, and PlayStation take note; wearables for teens are here, and they are about to disrupt your business.
Wearables for teens are nothing like the boring calorie counters marketed to adults. Instead, a whole new breed of wearable tech is emerging that that is targeted at helping young people do the things they want to do, like play, game, and relate. Tapping into and extending imagination, and engaging social behavior, wearable technology for teens could have a huge impact on the teen-focused gaming and entertainment industries.
One company developing wearable tech for the young adult market is Mighty Cast. Several years ago, Adam Adelman's company Juno was doing focus groups to test a new children's story concept. The concept they were testing was a fantasy story featuring a magical charm bracelet that enabled secret society members to contact and message each other.
Testing was not going well. The teen focus group members didn't care about the story; all they wanted to talk about was the magical bracelet, asking again and again where they could get it. That left Adelman and his colleagues with a choice: ignore users, or listen to them.
They chose to listen.
Two and a half years later, Adelman is CEO of a new wearable tech company called Mighty Cast, whose first product is that magical charm bracelet -- the NEX Band.
The first modular smart band, the NEX Band is targeted at the teen/tween to young adult demographic. And just like the fictional charm bracelet on which it is based, it has a plethora of different magical uses, like tracking friends through proximity, messaging friends back and forth, and acting like a wrist-worn game console enabling different "powers." The NEX Band is designed like a charm bracelet. By adding in different charms or "mods," users can change the functionality of their bracelet.
Adelman says that the modularity of the NEX Band is its biggest advantage. One reason that modularity is key to the NEX Band is because the product will be able to grow with its user. For example, according to Mighty Cast's user research, although younger testers are much more interested in gaming features, older kids are much more interested in the proximity features, in the fashion component, and in customizing notifications that go directly to the bands. Mighty Cast is betting that because new mods can be added as technology develops and as user needs change, modularity will protect against the NEX Band's obsolescence.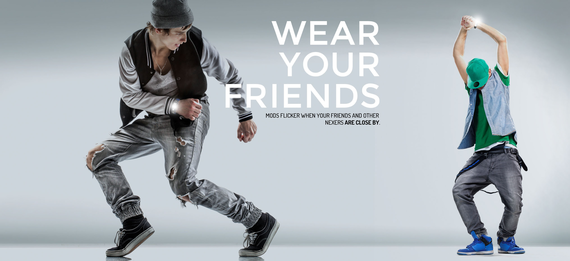 Mighty Cast recently won a million dollar grant from the Canadian government to develop and bring to life the story world for the NEX Band platform through a gaming application that users will be able to play on the NEX Band. A mobile based, social game, users or players will be able to find each other through proximity. They'll be able to exchange mods to unlock different secrets and they'll be able to create their own user-generated content.
All of this sounds great, but the key question with wearables is, "Will people actually wear it?" This will be a particularly tricky area for fashion-conscious teens. Adelman is the first to admit they've made "a ton of mistakes" with respect to the visual design of the NEX Band. So, they're turning to their users to help them design the next NEX Band. They have come up with new concepts and their plan is to market the NEX band and let their target market vote to tell them which ones they want to produce.
Mighty Cast has announced the opening up of their API and SDK to extend the NEX Band beyond its core story-telling functionality. For example, one company is currently developing a safety application that can geo-fence. If a child wears one of these geo-fencing mods, once they get outside a certain distance the band will vibrate and light up, also sending a signal to the parent, who can find the child through proximity or through GPS-tracking. This open API and SDK could open the NEX Band beyond their target tween market.
On that note, although Mighty Cast has been thinking mainly about the consumer, there are applications that extend to the enterprise user. For example, Adelman sees opportunity with thousands of different types of sensors currently available and in development. He believes that the NEX Band could function like an open platform for enterprise use, flexible and customizable to business needs. Brands have been approaching Adelman's group, interested in using the NEX Band's proximity features for networking events and matchmaking. Adelman thinks that mods could be like business cards, but better. Since all the data is stored on the Cloud, the mod could reference any kind of information that was associated to the unique ID on that user's NEX Band.
Whether adopted by teens or enterprise, Mighty Cast is betting that a customizable, modular approach to wearable tech will win over users.